Maintain a Healthy & Steady Lifestyle During Breast Cancer
post by Rohan Khandelwal on Oct 29th, 2021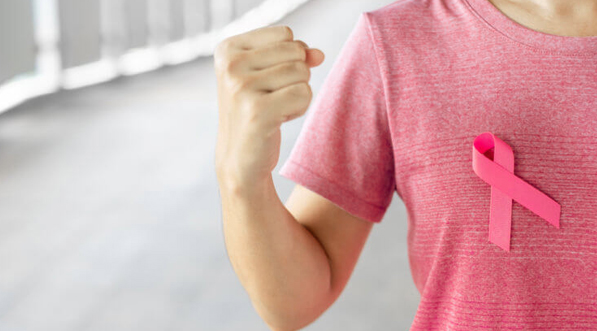 There is a common question that comes to our mind whenever we are diagnosed with some critical disease. The question is 'what should I include in my diet plan?'. And diagnosis result of breast cancer can bring even more confusion.
Today, we are presenting you a list of 'what to eat?' and 'what to avoid consuming?' during any concerned stage of breast cancer. We found these 4 prominent diet tips offered by the experienced breast surgeon in Delhi NCR. Let us explore them right away!
Tip 1: Stay Hydrated.
In a day, your goal should be to at least consume 2-3 litres of fluid. So, it makes it 66-99 ounces most preferably caffeine-free fluids. Staying hydrated is essential to keep yourself refreshed.
Tip 2: Consume Enough Calories!
It's not always about calculating how much your calorie intake is respectively each day. Instead, rely on weighing your body once or twice a week. If you're suffering from constant weight loss week by week, make sure you consult your doctor and prepare a customized diet plan. And if your weight is under control, continue with small meals 5-6 times a day for effective results.
Tip 3: Count your Nutrients in-take per Calorie.
A balanced diet itself makes it convenient for you to focus on the calories intake. Food groups like grains, beans, vegetables, fruits, meats/eggs, nuts, and dairy products must be included in your everyday meal plan without fail. This habit will eventually make your body strong to fight breast cancer.
Tip 4: Include Proteins!
To maintain lean body muscle/mass, it is important to consume proteins. Protein can be gained from various food products like nuts, seeds, poultry, fish, meat, soy, beans, seafood, and dairy products. In certain whole grains and vegetables, a smaller amount of proteins can be traced.
What to Eat During Breast Cancer Treatment in Gurgaon?
Until you suffer from nutrition-related side effects, one can always follow a general healthy diet for an effective result on the body.
So, now let us discuss each of them:
Fruits & Vegetables
Antioxidants and anti-estrogen present in fruits and vegetables are good for your body. Including 5+ servings per day can stand beneficial for regulating your health. Cruciferous vegetables like kale, Brussels, cabbages, cauliflower, and broccoli adds phytochemicals to your body.
Whole Grains
Unprocessed foods like whole grains are high in complex carbohydrates, phytochemicals, fibre, vitamins, and minerals. According to the leading breast surgeon in Delhi NCR, as per the research conducted by Soochow University in Suzhou, China found out that high fibre consumption can leave a positive impact on the body by altering actional hormones of breast cancer.
Blended Liquids
Most women suffering from breast cancer tend to state that they don't feel like consuming any solid food products. In such a case, relying on healthy blended fluids is the best choice. Blended homemade liquids like soups, juices, smoothies, and milkshakes are some of the desirable choices to make.
What to Avoid During Breast Cancer Treatment in Gurgaon?
Your body during any crucial ill-treatment is strong enough to tolerate certain food types. And due to the same, your breast cancer surgeon might ask you to reduce or cutdown consumption of specific beverages and foods.
Now, let us quickly go through them right away:
Alcohol
While the treatment is on, it is significant to avoid beers, wine, and other liquor that can interact with the cancer drugs you take. Even though there is just limited evidence that alcohol can increase the risk of recurrence and mortality of the existing breast cancer, why take chances?
Acidic & Spicy Foods
According to the best breast cancer surgeon, crunchy, acidic, and spicy foods can increase the rate of mouth soreness which is usually a chemotherapy side effect. So, for a better health streak, make sure you avoid the intake of food that will cause trouble.
Undercooked Foods
While dealing with breast cancer, you are at a high risk of developing various infections. So, in such a condition, avoiding raw foods such as oysters and sushi is advised. Even before eating fish, poultry, and meats, cook until a safe temperature. For the same reasons, try to avoid mouldy or expired foods, raw nuts, and also the foods that were outside the refrigerator for more than 2-3 days.
During breast cancer treatment, it is important for you to consume healthy and nutritious food. It will not only boost your immune system but also ensure your strength.
If you are having any sort of trouble sticking to a certain diet plan, consult the best breast surgeon in Delhi NCR soon.
Stay Happy & Healthy!